Current Partner Companies

Exited Portfolio Companies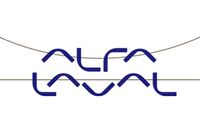 Ashbrook Simon-Hartley
Houston, TX | Invested January 2005 | Exited July 2012
Ashbrook is an industry leader in liquid and solid separation technologies for the wastewater industry. The company provides highly efficient and cost-effective solutions for dewatering and process system requirements for large customers. Ashbrook has a global presence with offices in the United States, the United Kingdom, Chile, and Brazil. Ashbrook was sold to Alfa Laval (Ticker: ALFA.ST) in July 2012.

C&M Conveyor
Mitchell, IN | Invested July 2006 | Exited May 2018
C&M Conveyor, Inc. is a designer, manufacturer and installer of sophisticated material-handling systems for the corrugated, folding carton and commercial printing industries. Founded in 1982, C&M is a leader in its niche market.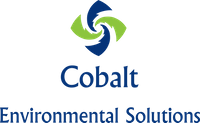 Cobalt Environmental Solutions
Ardmore, OK | Invested April 2014 | Exited May 2019
Cobalt is focused on the disposal of flowback and produced wastewater for the oil and gas industry.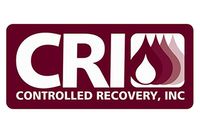 Controlled Recovery, Inc "CRI"
Hobbs, NM | Invested November 2006 | Exited July 2010
Controlled Recovery, Inc. is a provider of oil and gas waste disposal services. Located in Hobbs, NM, the Company's primary service area is the energy-rich Permian Basin. CRI was founded in 1990. CRI was sold to R360 Environmental Solutions in July 2010.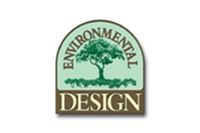 Environmental Design "EDI"
Tomball, TX | Invested April 2004 | Exited December 2011
Founded in 1977, Environmental Design, Inc. ("EDI") is the country's premier company in the large tree transplantation niche. EDI holds patents on the world's most advanced tree transplantation equipment and has innovated advanced tree transplantation techniques. EDI was sold to management in December 2011.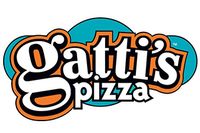 Gatti's
Austin, TX | Invested November 2004 | Exited June 2015
Gatti's, founded in 1964, is a Texas-based owner, operator and franchisor of retail pizza restaurants across the United States. Gatti's maintains over 100 stores across nine states with delivery, buffet and buffet/arcade concepts. Gatti's was sold to Sovrano LLC, an affiliate of FundCorp Inc., in June 2015.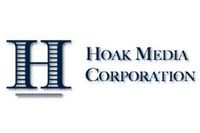 Hoak Media
Dallas, TX | Invested January 2007 | Exited June 2014
Hoak Media Corporation acquires and operates network-affiliated broadcast television stations. Hoak focuses on secondary and tertiary markets (DMA<100) where its stations are the dominant source of news and information in their respective markets. Based in Dallas, Hoak has a presence in eight markets in Texas, Colorado, Nebraska, South Dakota, North Dakota and Louisiana. Hoak was sold to Gray Television Group, Inc. in June 2014.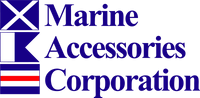 Marine Accessories Corporation
Maryville, TN | Invested July 2015 | Exited June 2018
MAC is the leading designer and manufacturer of wakeboard towers and accessories and a leading producer of custom-patterned cockpit covers, bimini tops, and boat covers.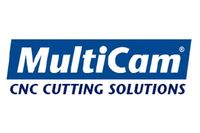 Multicam
Dallas, TX | Invested April 2008 | Exited May 2014
Founded in 1989, MultiCam manufactures and distributes computer numeric controlled ("CNC") cutting machines. MultiCam produces a full line of cutting solutions including routers, plasma, laser, water jet and knife cutting machines. MultiCam sells through independently owned distributors ("technology centers") to a diverse and non-correlated set of end users. MultiCam was sold to Rosewood Private Investments in May 2014.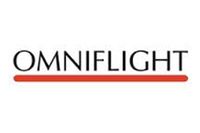 OmniFlight
Addison, TX | Invested September 2004 | Exited November 2005
Omniflight is an industry leader in the medical air transport industry. Omniflight transports critically ill or injured patients to hospitals, regional trauma centers or specialty care facilities. At the time of Blue Sage's investment, the Company served 14 hospital-based programs and 12 independent programs with a total of 42 helicopters and one fixed wing aircraft. Omniflight has deployed these aircraft in 13 states. Omniflight was sold to Wind Point Partners in November 2005.
Parker School Uniforms
Houston, TX | Invested August 2008 | Exited June 2015
Parker School Uniforms is one of the three largest U.S. companies producing school uniforms for children in grades Pre-K through high school. Parker is one of the only companies that functions as both a manufacturer and a distributor of school uniforms. Parker has grown over the years to include service to over 900 schools and more than 250,000 students primarily in Texas and increasingly the Southeast and Midwest. Parker was sold to an investor group comprised of Salem Investment Partners, Plexus Capital and Argosy Investment Partners in June 2015.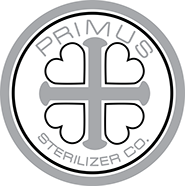 Primus Sterilizer
Omaha, NE | Invested December 2006 | Exited November 2018
Primus Sterilizer, Inc. is the leading independent manufacturer of steam sterilizers in the United States. The Company's sterilizers can be found in leading research laboratories, hospitals and pharmaceutical companies.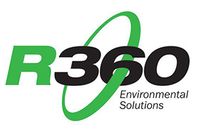 R360 Environmental Solutions
Houston, TX | Invested July 2010 | Exited October 2012
R360 is a leading provider of non-hazardous oilfield waste treatment, recovery and disposal services in several of the most active natural resource producing areas in the United States, including the Permian, Bakken, and Eagle Ford Basins. R360 operates 26 facilities across Louisiana, New Mexico, North Dakota, Oklahoma, Texas, and Wyoming. R360 was sold to Waste Connections, Inc. (NYSE: WCN) in October 2012.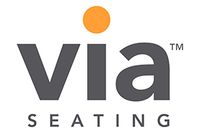 VIA
Sparks, NV | Invested September 2005 | Exited October 2014
VIA, Inc. is a niche designer, manufacturer and marketer of mid-to-high end office seating. Unlike other contract office furniture companies that take 6 to 8 weeks to build and deliver a custom chair, VIA is able to build most chair styles in many colors and fabrics within 48 hours.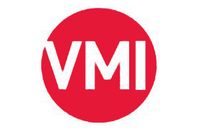 Visual Merchandising, Inc. "VMI"
Broomfield, CO | Invested February 2007 | Exited June 2013
Founded in 1987, Visual Merchandising, Inc. ("VMI") is a state-of-the-art designer, manufacturer, and distributor of custom mannequins, forms, and other visual merchandising products to the global retail industry. With a number one market share position in the U.S., VMI markets its products under the brands of Fusion Specialties, Inc. and Goldsmith, Inc. VMI was sold to Noa Visual Group, S.L. in June 2013.